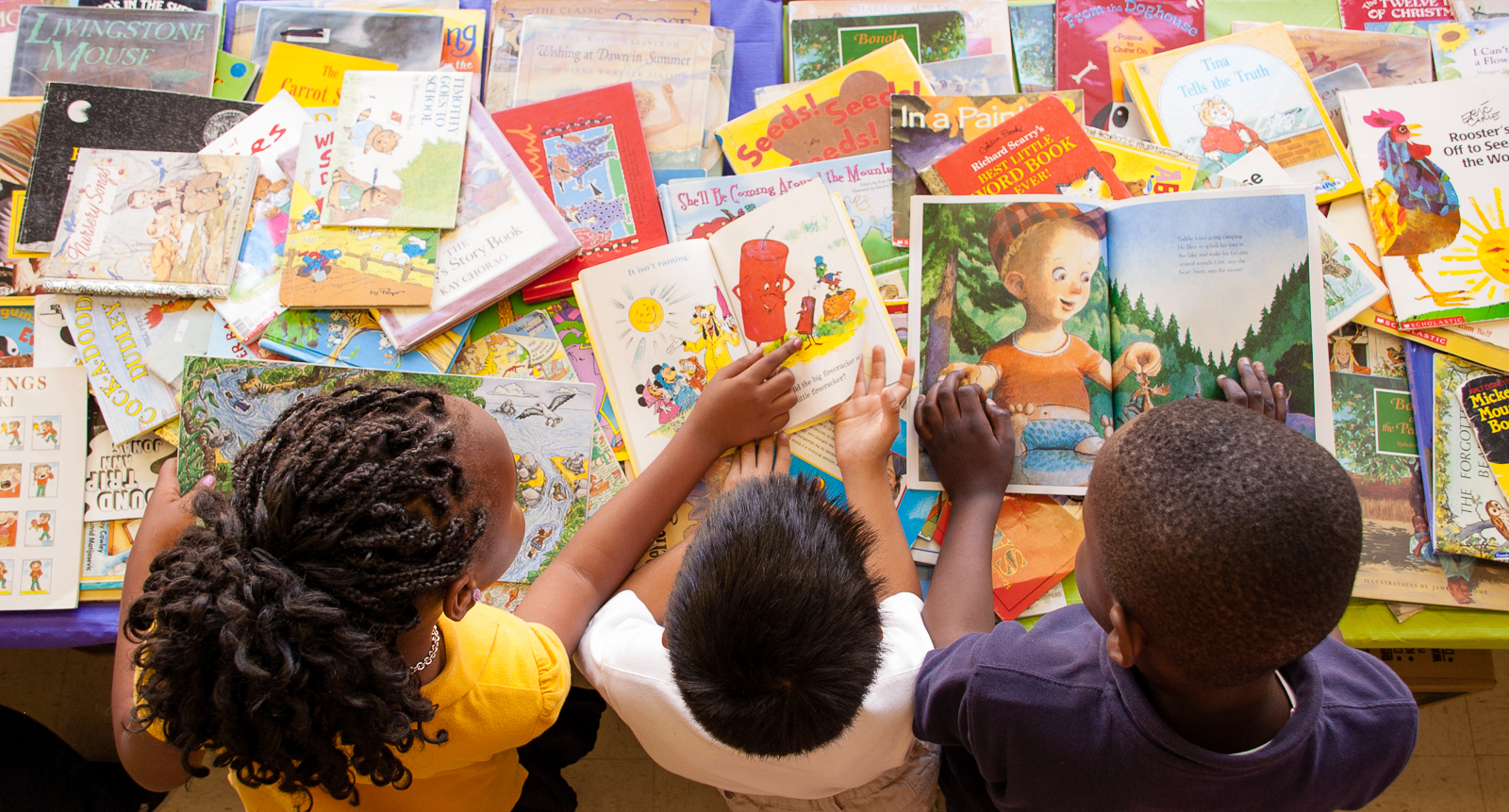 Every Child Deserves to be a Book Owner
Books Between Kids is a non-profit organization serving Houston's at-risk children by providing them with books to build their own home libraries.
---
Making a Difference
About 85% of Houston ISD's elementary-aged children live at or below the poverty line. Priorities for these children and their families are food, clothing and shelter – all other items fall into the category of "want". Research has shown that children growing up in homes without books, where books are considered a luxury, are less likely to complete a basic education than their peers who do have books available at home (University of Nevada, 2010).
Books Between Kids strives to change this by collecting gently used books and distributing them to children in need.  Please join us in our mission to put books into the hands of Houston's children by making a financial donation, giving books, organizing a book drive or volunteering your time!
Our Impact
---
Books Distributed to Kids Since May 2013. We are transforming lives book by book!
Our Programs
---
Books Between Kids addresses a desperate need in our community, the need for children to have access to books outside of school. Since we were founded, in the Fall of 2012, our mission has been to get books into the hands of economically disadvantaged children in Houston.
Throughout the year, we collect new and gently-used books, sort them, and prepare them for distribution to children in Greater Houston. We currently operate three book distribution programs: Book Celebrations on the campuses of partner schools, Community Partner distributions, and the Book A Month program.