Check out our Book Guidelines to find out what types of books we can use in our program. For books that don't fit the guidelines and needs of our program, please help our volunteers by sorting out and donating those books directly to our friends at Better World Books.
For Large Donations
Large quantities of books collected from book drives or by individuals should be dropped off at the Books Between Kids warehouse.
The warehouse is only open certain days each week, so please click here to schedule a book drop-off in advance!
Books Between Kids Warehouse
9947 Harwin Dr. Suite B & C
Houston, TX 77036
For Smaller Donations
Smaller book donations (example: the size of a grocery bag) can be dropped off at the below locations. These locations are unable to provide a tax receipt – if you would like one for your records, please schedule with the warehouse or contact volunteer@booksbetweenkids.org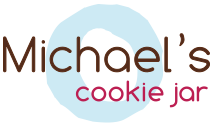 Michael's Cookie Jar – West University Location
5330 Weslayan Drive
Houston, TX 77005
Monday-Friday: 9:00 AM – 6:30 PM
Saturday: 9:00 AM – 5:00 PM

Palace Social
4191 Bellaire Blvd., Suite 150
Houston, TX 77025
Monday-Thursday: 3:00 PM – 10 PM
Friday: 3:00 PM – 12:00 AM
Saturday: 11:00 AM – 12:00 AM
Sunday: 11:00 AM – 10:00 PM

Elizabeth Cole
9000 Hempstead Road, Suite 366
Houston, TX 77008
Sunday and Monday: Closed
Tuesday – Friday: 9:00 AM – 5:00 PM
Saturday: 10:00 AM – 5:00 PM